As my profile indicates, I am neither a Republican nor a Democrat, so I don't write this as a member of either party. I will give some of my reasons for rejecting the two parties in this series.
There is something happening in the political world that requires our attention. There has been lots of theater in the hearings for Trump's nominees. Elizabeth Warren is seen as the embodiment of a true Democrat. She gave Ben Carson a hard time during the hearings by asking him if he could guarantee that HUD money will not be used to enrich Donald Trump.
Carson called Obama "the worst thing since slavery." He compared same-sex marriage to the North American Man-Boy Love Association (NAMBLA). Yet, Warren and 11 other Democrats voted to confirm Carson:
Sherrod Brown Ranking Member (D-OH)
Jack Reed (D-RI)
Robert Menendez (D-NJ)
Jon Tester (D-MT)
Mark R. Warner (D-VA)
Elizabeth Warren (D-MA)
Heidi Heitkamp (D-ND)
Joe Donnelly (D-IN)
Brian Schatz (D-HI)
Chris Van Hollen (D-MD)
Catherine Cortez Masto (D-NV)

The following Democrats voted to confirm Mike Pompeo as CIA director even though he did not categorically reject the use of torture:
• Joe Donnelly of Indiana
• Dianne Feinstein of California
• Maggie Hassan of New Hampshire
• Heidi Heitkamp of North Dakota
• Tim Kaine of Virginia
• Amy Klobuchar of Minnesota
• Joe Manchin of West Virginia
• Claire McCaskill of Missouri
• Jack Reed of Rhode Island
• Brian Schatz of Hawaii
• Chuck Schumer of New York
• Jeanne Shaheen of New Hampshire
• Mark Warner of Virginia
• Sheldon Whitehouse of Rhode Island
Astonishingly, this list includes the former vice presidential nominee Tim Kaine, senate minority leader Chuck Schumer, and Dianne Feinstein. How can this vote be considered a principled vote? Torture is not the kind of thing a person should reach a compromise over.
Senator Rand Paul, R-Ky., stuck to his principles and voted against Pompeo.
Republicans would be up in arms if they saw this level of defection on a core principle. It's one thing to boycott an election, it's quite another to vote for a person who did not emphatically rule out torture. Trump has said many times he thinks torture works . He reiterated his belief in the efficacy of torture this month!
According to some reports, Trump recently wrote a draft letter about torture. The letter is consistent with what Trump said in the past about torture:
The draft order does not direct any immediate reopening of C.I.A. prisons or revival of torture tactics, which are now banned by statute. But it sets up high-level policy reviews to make further recommendations in both areas to Mr. Trump, who vowed during the campaign to bring back waterboarding and a "hell of a lot worse" — not only because "torture works," but because even "if it doesn't work, they deserve it anyway." (Emphasis Mine)
There is some doubt about the authenticity of the draft letter, but Trump's comments still stand. Not only should we torture to get information about an immediate threat, but we should use torture as a punitive measure. Where are the Democrats? Where is the loud outcry? Democrats green-lighted a nominee who might implement torture!
Perhaps the Democrats want to bring back the good old days. It might have been illegal then, but it's a new day: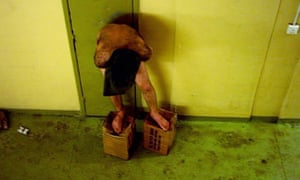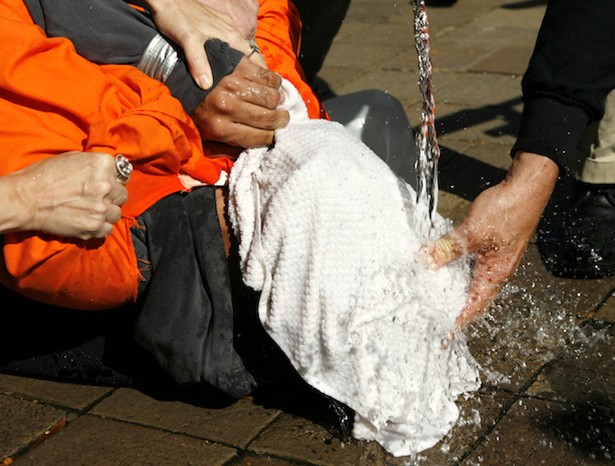 To be clear, Pompeo called those who engaged in waterboarding "patriots."
Democrats are not as principled as Republicans, in my view. Democrats are really bad at politics and seek comprise at crucial political junctures.
A major test of the Democrats' resolve will come with Trump's pick for the Supreme Court vacancy. This is one the most consequential battles in the next four years. My thesis will be thoroughly vindicated if the Democrats don't fight and ultimately defeat Trump's judicial pick.
Chuck Schumer said he will oppose any nominee who falls outside the mainstream of jurisprudence. I'm going to make a prediction here: The Democrats will provide good photo opts and sound bites, but they will be unsuccessful in forcing Trump to nominate a moderate judge to the bench.
If I am right about this, Democrats will have shown themselves to be weak-willed and virtually inconsequential in major political fights.
If I were a Democrat I would vote out every person who confirms Trump's judicial nominee.
I am open to correction in this issue, but I suspect that ultimate vindication of my view is right around the corner.